Yogesh Dhaudkhane - NLP Coach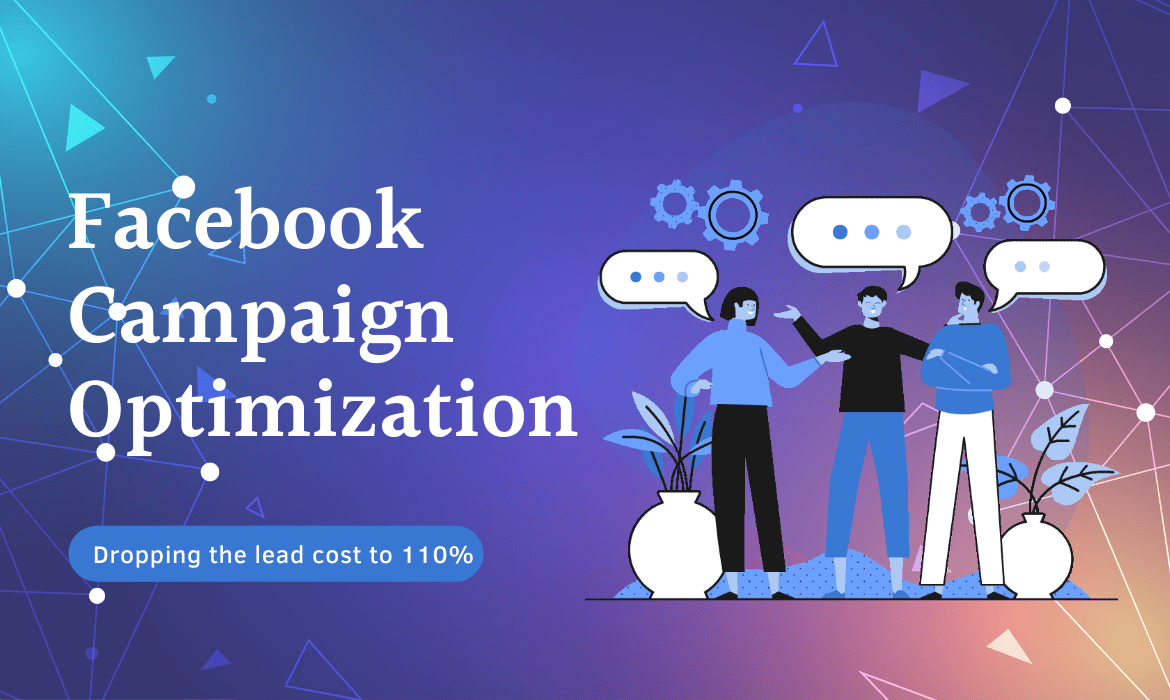 01.

The Challenge & Solution
Client offer NLP practitioner workshop which is considered as a niche segment of working. The targeting location is limited to 2 cities and the objective is to drive PHD holders or people from training backgrounds to attend this paid workshop of 6 days in Pune.
Client hired a marketer for a week but while working the lead cost was above Rs 1000 and that marketer was unable to optimize the campaign and left the project in between.
Our team got hired by the client and our major task was to reduce the conversion cost and increase the lead flow. So we did that.
Total Budget Spend:  Rs 18,982
Lead Generated: 13
Lead Cost: Rs. 1,157
"We are short with the time, our marketer left in between and we need someone to run facebook ads for us for our upcoming working in 20 days."
– Yogesh Dhaudkhane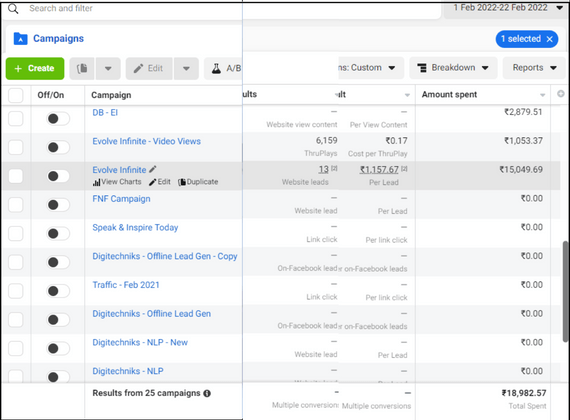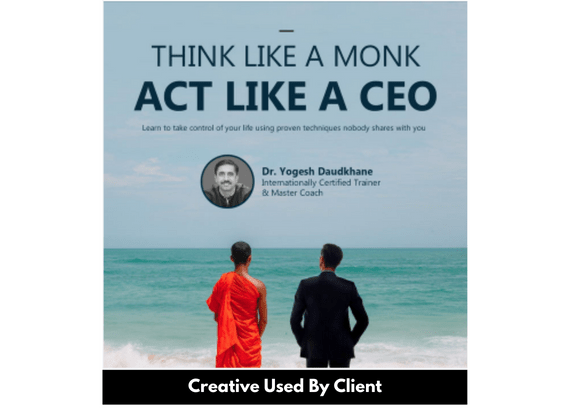 First Step: We went through the campaign which was running earlier. It was very much messed up as many objectives were running in single ad campaign. We saw Video Ads, Static Post Ads, Multiple Ad copies, and Multiple locations within same budget. 
We created a fresh graphic that had client in it along with what the workshop was all about and a strong CTA. Our targeted audience was very much niche so we decided to cover people who might be interested in this NLP workshop. Few of the TA included HR of organization, Business Owners, Phycologist, Trainer & Coaches, Neurologist & Doctors.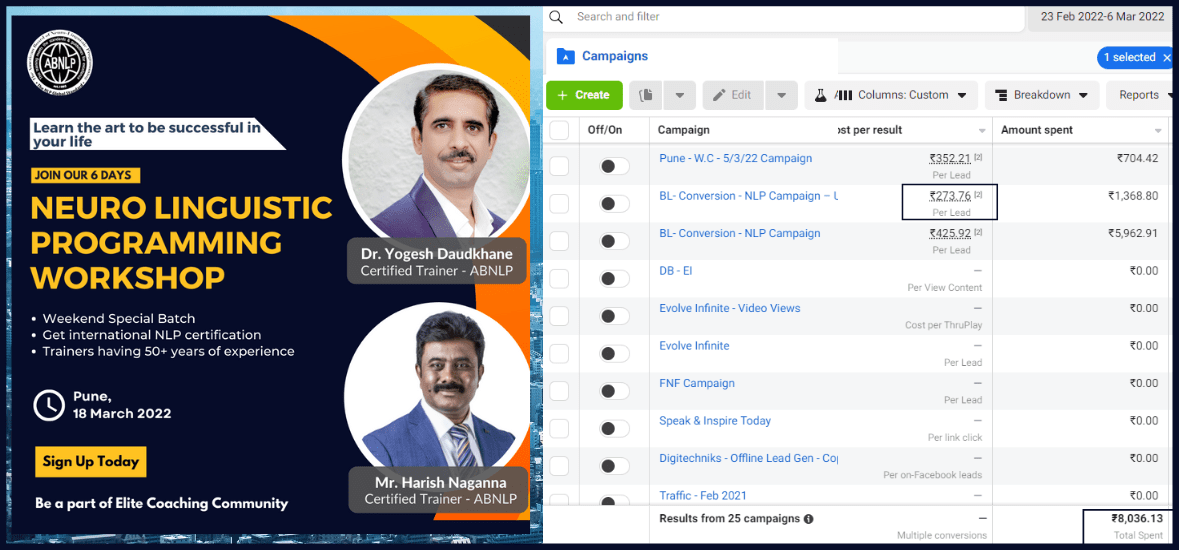 With new creative with a better coopy, we cracked it with 21 leads for the client out of which 4 got converted. These were of big-ticket size conversions. 
Total Budget Spend:  Rs 8,036
Lead Generated: 21
Lead Cost: Rs. 380