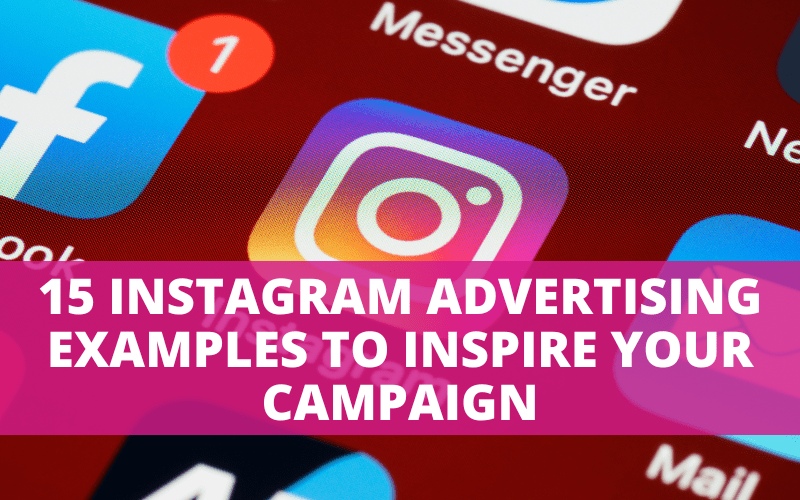 Instagram advertising is a powerful tool for entrepreneurs, small businesses and large companies that can help them reach their target audiences and promote their products and services. Through the use of engaging imagery, high-quality content, and effective targeting, Instagram ads have the potential to create a lasting impression and increase brand awareness.
In this blog, we'll provide 15 inspiring examples of Instagram advertising campaigns from well-known brands so you too can create an impactful ad campaign that resonates with your target audience. From creative storytelling to interactive experiences, these successful Instagram ads demonstrate how to craft engaging visuals and captivating content to drive results.
Funko – a toy company that created a visually striking Instagram ad with an informative and helpful caption.
Adobe – used chill, lo-fi background music to create a hip flair and focused on one crucial element to drive ad viewers to sign up.
Binance – Binance is urging customers to sign up for their cryptocurrency platform by comparing Bitcoin's valuation a decade ago to its current value, and asking them to imagine its future growth. They make a mouth-watering offer of being a part of this growth by signing up with just $10, and use a bold black and orange color palette to create an eye-catching ad.
Elementor – promotes a brand new service and offers a special deal, backed by a 30-day satisfaction guarantee.
ASOS – takes advantage of influencer marketing to build a huge follower base.
Kenzo – launched a Spring advertising campaign with exquisite imagery and slowed-down video assets that are timely and relevant.
RYU – used a giveaway and hashtag strategy to drive engagement and promote a product giveaway.
Airbnb – advises bookers to read reviews about hosts and check their history before booking.
HBO – engaged viewers on the world's most popular social platform to build up and sustain interest in its top-grossing series.
Cleartrip – uses user-generated content, one of the best content types for marketing a brand on Instagram.
Apple Music – created an ad featuring the singer Billie Eilish with dynamic visuals and an upbeat soundtrack.
MVMT – uses a high-quality product shot and bold typography to promote a product launch.
Uber Eats – a colorful, eye-catching ad with clever copy that entices viewers to order food delivery.
KFC – uses a humorous approach to advertise its new plant-based chicken. KFC's Instagram ads incorporate user-generated content, such as their #RateMyKFC campaign, encouraging people to recreate KFC at home and share their results. KFC also leverages tutorial and how-to videos to showcase their products
The New York Times – uses a series of Instagram ads to showcase its journalism in a visually stunning way.
These are just a few examples of highly creative Instagram advertising campaigns that can inspire your own campaign. Remember that the best Instagram ads are visually appealing, informative, and designed to encourage action from your target audience.
By studying successful Instagram advertising examples and incorporating some of the same strategies and techniques into your own campaigns, you can achieve similar success on this popular social media platform.
Remember, social media marketing services are a great way to reach your target audience and generate leads. By incorporating Instagram advertising into your social media marketing strategy, you can boost engagement and increase conversions from your followers. Contact best social media agency today!