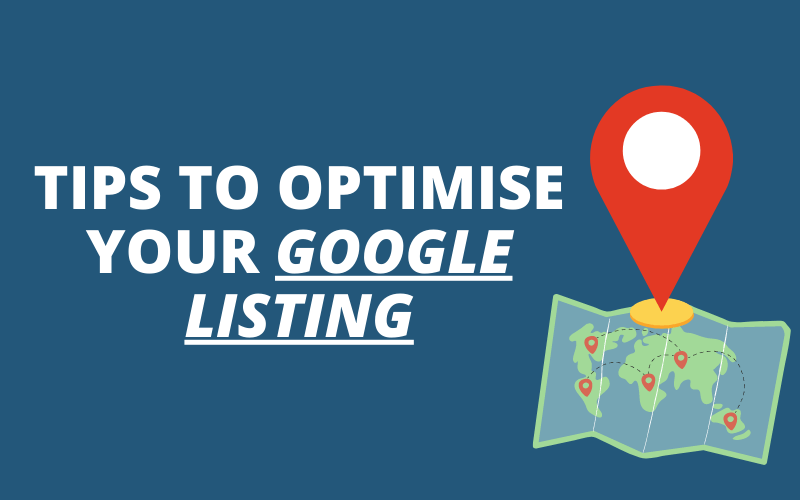 "Logos and banners, let's make them shine,
Optimizing your Google listing page is no small feat.
All the details need to be just right,
For users to find you without a fight."
Optimizing your Google listing can help you increase your visibility and reach potential customers. According to a survey by BrightLocal, 97% of consumers search for local businesses online, and 85% of those searches are done on Google.
With the right strategies and tools, you can increase your ranking in the search engine results page (SERP) by optimizing your Google My Business listing.
By following best practices for setting up and maintaining your Google listing, such as writing detailed descriptions, regularly updating contact information and responding to customer reviews, you can stand out from the competition and maximize your organic search traffic.
1. Identify and Use Relevant Search Terms
Optimizing your Google listing page starts with identifying and using relevant search terms. Before you get started on SEO for small business, make sure to research which terms are the most popular so that you can target those phrases when creating content for your business listing. Additionally, you should use keywords that accurately describe your company's offerings, such as services and products, to attract potential customers.
2. Provide Accurate Details
Another key element of successful Google listing optimization is ensuring that all information provided is accurate. This includes details such as type of business, address and contact information, hours of operation, website link, and more. Potential customers will want reliable information and may even look at other sources to verify accuracy if they suspect any discrepancies. Therefore, it is important to double-check all information before submitting and updating your listing.
3. Include Photos and Videos
For example, photos of your products, services, and store's interior can give customers an insight into what to expect when they visit your business. Videos can be used to showcase customer testimonials, product demonstrations, and any other promotional materials. By including content in these formats, potential customers will have a better understanding of what you do, and why they should choose you over the competition.
4. Respond to Reviews
Reviews are essential for optimizing a Google listing page as they give prospective customers valuable feedback about your products and services. Responding to reviews is also important as it encourages further engagement with current and potential customers. Positive responses demonstrate that you value customer feedback while negative responses can provide insights on improving your services or products.
5. Utilize Google Ads and Posts
Utilizing Google Ads and Posts on your listing page can drive more traffic to your website and help increase customer engagement and visibility. With Google Ads, users can target specific audiences and advertise tailored campaigns with custom visuals and calls to action. Google Posts allows businesses to share updates about their product offerings, events, promotions, coupons, and more with their followers. Utilizing both of these features in tandem will help ensure maximum optimization of your Google listing page.
Wrapping up…
Crafting an effective Google listing page is key to success with Local SEO and visibility. By thoroughly assessing keyword opportunities and mapping out the ideal user journey, you can ensure that your page appears prominently in search engine rankings and attracts more customers.
Furthermore, by using a mix of visuals, copy, and reviews, you can effectively communicate what sets your business apart from the competition and make it easier for users to find the information they need. With these strategies in mind, your business will be well on its way to mastering its Google listing page optimization.
By taking advantage of the services offered by a SEO services agency, you can ensure that your Instagram bio is creative, compelling, and effective in engaging with new users and helping you reach your business goals.