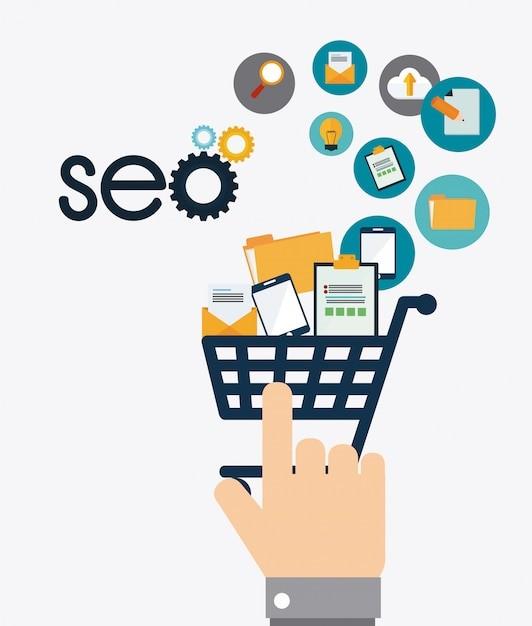 E-commerce SEO helps in getting more traffic to your website by making it more visible on Search Engine Result Pages in a freeway. An E-commerce SEO agency is dedicated to growing E-commerce business's websites online through organic search methods. They utilize SEO strategies to grow the E-commerce brand's digital presence through key inbound strategies that will drive traffic and increase brand awareness.
Here are seven ways to get your E-commerce SEO endeavor up and running and this will change the traditional approach for E-commerce SEO:-
Keyword research: The first footstep in a customer's SEO journey is KEYWORD RESEARCH. It is very critical to handle on what people type in and when they are looking for your offerings. It gets tough to know which keywords to use beyond the most apparent terms. Fortunately, there are many SEO tools you can use to discover new keywords. Google Search is one of them which are completely free and a great starting point. You can begin typing a search query but stop before you complete it. You will notice there that Google will attempt to auto-complete your search with the most common phrases people use. Paid SEO tools like Ahrefs and SEMRush are reasonable options for engaging in more detailed keyword research.
Content marketing: You need to develop colossal trust with your buyer before they even think about making a purchase. The best way to do this is to give useful and valuable content. This also includes writing blog posts that explain how to use your product efficiently and offering workshops and webinars.
ON-page SEO: Optimizing your ON-Page SEO is an additional key consideration for your site. Spending time optimizing the SEO of product category pages and product pages will be most valuable. Many E-commerce platforms force you to fill in some standard SEO attributes, then double-check that your site has canonical tags, robots.txt files, sitemap.xml, title tags with your store's name as well as social media linking options. In addition to this, you should add relevant keywords to your website's Meta descriptions, alt text, title tags, and file names. After that, choose URLs that fall within 50-60 characters, are easy to read, and contain your keywords too.
Technical SEO: Technical SEO generally gives your site a foundation to build additional SEO efforts. You could start your technical SEO journey with an audit of your site's accessibility. To increase your web traffic and rankings, concentrate on the critical SEO fixes. Loading time is one significant aspect of an audit.
Site structure: An E-commerce site needs to be structured to deliver a fantastic user experience. E-commerce store constantly adds and removes products or product categories. Your site should be promoting new products without having to rearrange fundamental elements for every product launch.
Local SEO: It is particularly effective for brick-and-mortar businesses. Google's algorithm has three local ranking factors: location, authority, and relevance. Local SEO gratifies companies that are well-known and have user reviews.
Link-building: Backlinks were a traditional way to build up the reliability of your website. It gets better by linking more external websites back to your website. After that, people started buying backlinks via link farming to get more traffic to their sites. But after some time, Google started to punish those practices and rather rewarded sites with organic backlinks. E-commerce sites can get more organic backlinks by engaging with the press, publishing great content, and then asking customers for product reviews.
So, to attract the maximum amount of organic traffic, your entire website needs to be well-optimized by serving SEO goals and also you need an E-commerce platform that should be capable for supporting them. The best SEO agency services offer your website to be best optimized and it remains the best option as always.
Follow our Instagram handle for more many informative facts: Instagram
---