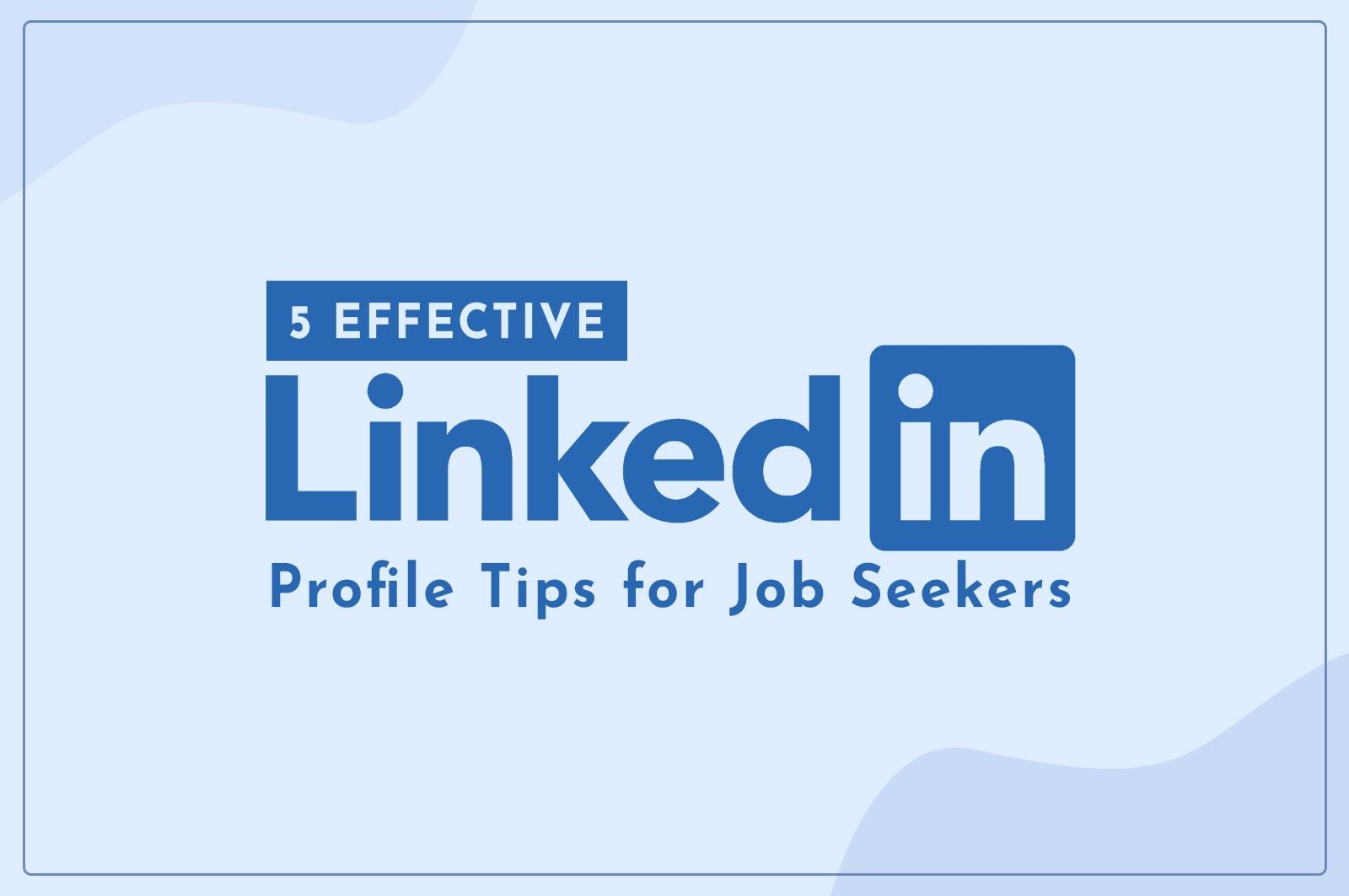 Today's fiercely competitive job market requires a powerful online presence, and showcasing your professional brand via LinkedIn is critical. Optimizing your profile is crucial to stand out among millions of professionals on the platform.
To capture recruiters' attention, utilize these five effective LinkedIn profile tips provided in this blog post. Improving the likelihood of obtaining your dream job is another benefit.
1. Optimize Your Headline and Summary
The initial things that recruiters and hiring managers observe while checking out your profile is the headline and summary. Create a concise and compelling statement in your headline that emphasizes your expertise and the value you can offer prospective employers. Incorporate a thorough description of your work history, skills, successes, and career aims into your summary. To enhance your profile's visibility in search results, utilize industry-specific keywords.
2. Showcase Your Experience and Achievements
Utilizing the experience section on your LinkedIn profile can emphasize your professional journey. Remember to detail your present and past positions, including descriptions of the tasks you undertook and any achievements. Quantify your achievements, like increased sales revenues, cost savings, and successful project outcomes. Bullet points help readers easily understand your key contributions.
3. Highlight Your Skills and Expertise
You can display your skills on your LinkedIn profile. Incorporate the key skills for your target job into this section. Consider requesting endorsements from coworkers and managers to boost the authenticity of your skillset on your profile. Furthermore, contemplate gaining new abilities by completing pertinent online courses or certifications and incorporating them into your profile to showcase your devotion to career advancement.
4. Include a Professional Profile Picture
Your profile picture is crucial in making a positive first impression. Choose from high-quality and professional-looking photos where you have dressed appropriately for your industry. Make sure your face is easily seen with a plain background. A friendly and approachable expression can facilitate connecting with potential employers personally.
5. Engage with Content and Network
It is critical to engage with other users to enhance visibility and expand networks on the social media site LinkedIn. Participate in discussions and share valuable content relevant to your field by joining industry groups. With this, you can establish yourself as a knowledgeable professional and grab recruiters' attention. Additionally, you must tailor your connection requests and participate in other individuals' posts by demonstrating enthusiasm via liking or commenting.
Optimizing your LinkedIn profile can greatly improve the possibility of obtaining your desired job. You can form a professional online presence that seizes recruiters' interest by abiding by these five effective LinkedIn profile suggestions.
This showcases your value as a job applicant. Updating your profile regularly, remaining active on the platform, and leveraging networking can help maximize your career advancement prospects. May your quest for a new job be fruitful!