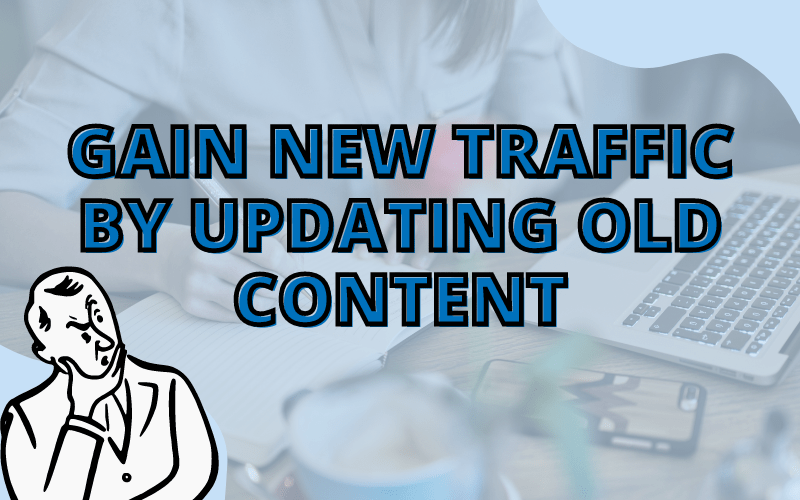 At some point in everyone's content and blogging strategy, they start feeling like they are writing just for the sake of writing. Your audience isn't loving the new content and you are just stretching it. This is the feeling you get when you feel like you've exhausted all topics that you can possibly write on. So what should be your next step?
The content machine never stops, but when the ideas dry up, it's time to look back at what you've done and optimize, improve, and refresh the content you already have. It surely can be a difficult and time-consuming task to produce brand new content all the time. The only solution to it is rewriting and updating the old content on your website. This will give you a chance to continue publishing content without having to start from scratch.
Not only your audience but even google loves it when you update old content because the internet has become filled to the brim with content. This is happening so much that it's becoming almost impossible for anyone to stand out and not get buried by the blogs and content competition around you. SEO aspects of content have become very difficult because of the old content which is why it's so important to update your old content regularly. Google needs to be regularly assured that you care about producing quality content by consolidating, optimizing, and refreshing.
To choose which content to refresh, ask yourself the following questions for your content that's more than 12 months old:
Is the post underperforming for its target keywords?
Do you have the domain authority to be able to rank higher?
Are there other posts outranking yours?
If the answer is Yes to all of these questions, you must have known which content needs to be refreshed. Identify content gaps in your content. After a duration of time, content tends to become obsolete and it's important to update it.
How to Refresh Content & Create the Most of it?
Check the Validity of your Internal & External Links
Go Through your Site's Multimedia Regularly
Consider Creating More Evergreen Content
Avoid Duplicating Old Posts
Be Mindful of the Original Content's Ideas
Find technical errors
There is always room for improvement. All it requires is for you to look deeply into your account to get the bugs fixed. With new upgrades and technologies, old content becomes a waste and it's best to rewrite or fix it in order to make it readable and relatable for the new generation.
One can hire brand managers in order to make their brand more visible and relatable to everyone.
Get in touch with our team
If you wish to know more about our Content marketing and other digital marketing services, feel free to call us at the numbers given below. We would love to help you out.
Phone no. – 8882829803
You can also mail us at info@brandlogies.com